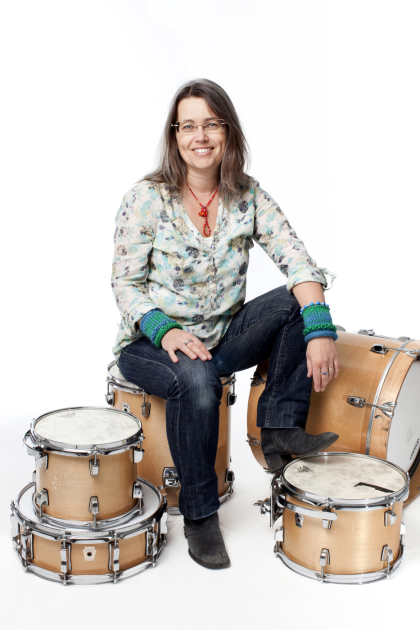 Drummer and composer Martina Almgren is described as a colourful addition to the contemporary Swedish jazz scene. Her passion for playful improvisation, enticing rhyhtms and expressive melodies reflects her drumming as well as her compositions.

RHYTHM AND BEAT have always fascinated me.
Surrounded by music as a child I started to play the piano soon followed by the flute. In my late teens I was caught entirely by the drums and the freedom of improvisation. Some years later I started to compose.
I live near Gothenburg in Sweden. Besides being a freelance musician in various constellations I lead my own bands.