"Estuarial sounds, flowing currents and ebbing tides. Frizzante!" All about jazz
"Hats off for an absolutely wonderful album." LIRA#2 2013

Swedish Gothenburg-based musicians Martina and Owe Almgren (Oh Yeah Orchestra, Martina Almgren Quartet) form a colourful trio together with British/Bengali pianist Zoe Rahman, one of the brightest stars on the contemporary British jazz scene.. Their music is an airy, ethereal type of jazz with a strong lyrical feel to it.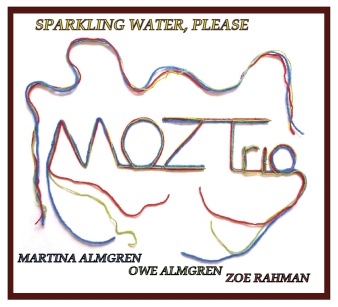 OYR001 Release 3 April 2013
Zoe Rahman (UK) - piano
Owe Almgren (Swe) - electric bass
Martina Almgren (Swe) - drums
Debut album from the British pianist Zoe Rahman together with Swedish bass player Owe Almgren and drummer Martina Almgren. "Sparkling Water, Please" was recorded and mixed at State of the Ark studios, London in November 2012 together with sound engineer Åke Linton. Mastering by Claes Persson in Stockholm.
Produced by Martina & Owe Almgren OH YEAH RECORDS 2013
www.ohyeahrecords.com